Regular price
Sale price
$15.00 USD
Unit price
per
Sale
Sold out
5"x5" fine art print featuring "Out of Darkness (Growth)" on our signature watercolor paper.
View full details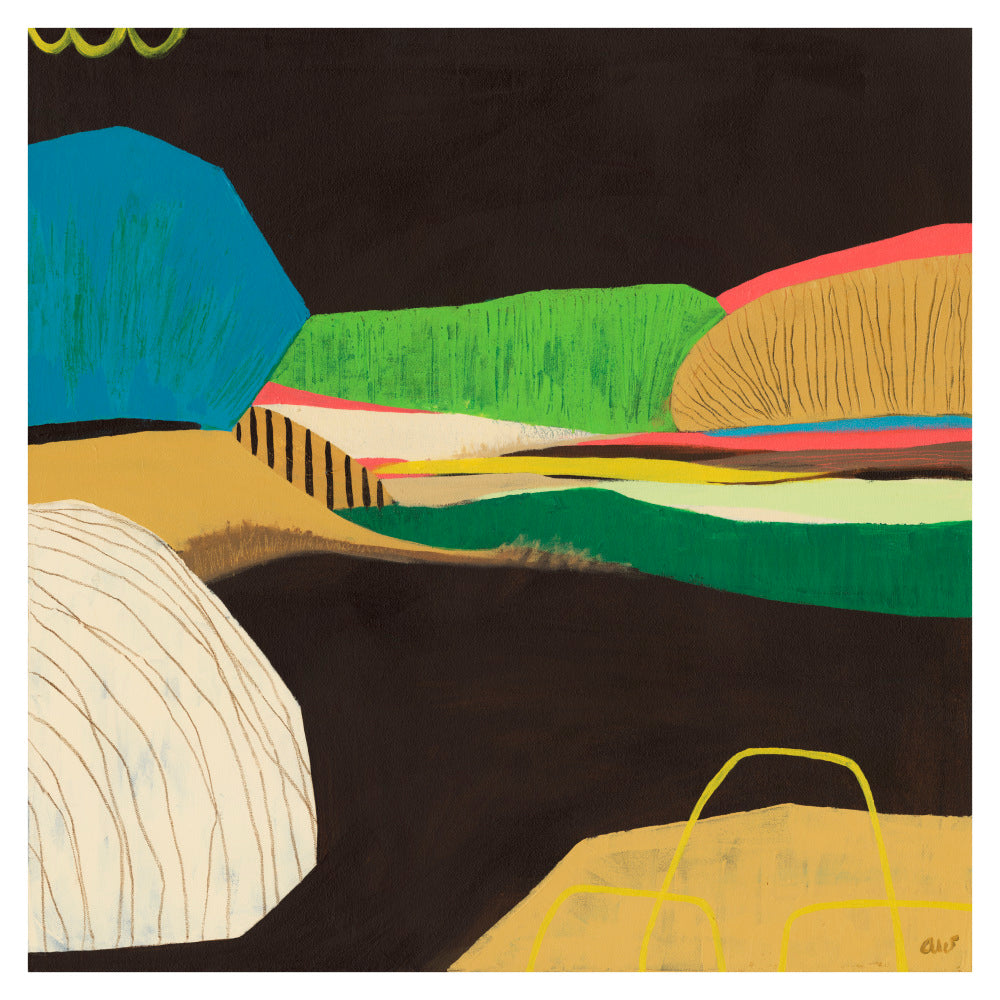 "The prints are freaking amazing! I can't wait to hang them up! I can't wait to post them and show them off. Just fantastic!"

-Stephanie

"I just received my new art and absolutely love it - even better in person. Thanks so much! I'm going to put it by my work computer so I can view it when I need a pick me up which is often these days 😁."

-Laura

"I just got back from a trip and finally opened my print. It actually took my breath away. It's stunning - bright, happy, beautiful. Thank you so much."

-Kate
✨ The paper's a little bit fancy ✨

Did you know all of my art prints are printed on textured fine art watercolor paper of exceptional quality that perfectly accentuates the fine details of the original paintings? Well they are. And let me tell you, it's quite a bit fancier than that ream of paper stashed in your office cupboard. You'll definitely like it. I'm sure of it.

📦 The shipping's on me, BTW. You're welcome. ✈️

I know you'd rather not pay for shipping if you can avoid it. I mean we know it costs money, but we all hate paying for it. I get that. That's why I offer FREE WORLDWIDE SHIPPING on all my fine art prints. To make your day just a tiny bit brighter.
Available in THREE AMAZING SIZES! Which size are YOU?
Are you the GUTSY TYPE who likes to make a BOLD statement with your home decor? Do you want a space that is STRIKING and UNIQUE? A space that says "THIS IS WHAT I LIKE, OKAY?"
In that case the large size will make a BIG impact in any living room, dining room, bedroom, office, or anywhere else you want some bright, bold, oversized artwork for your walls. (Maybe even the playroom? Those kids deserve fun art, too, right?) Yes, friend, you do you! Now go ahead and throw that large fine art print in your cart already.
Or maybe you've got a more BALANCED disposition?
You're into things that aren't too big or too small, too hot or too cold, too anything, really. Yes, you like things that are juuuust right. In that case, the medium size art print should suit you fine. Oh yes. That will look juuuust perfect on your wall. As always, medium is a solid choice.
Ahh, perhaps you're thinking, "WHAT ABOUT ME? I simply want a NICE LITTLE PIECE OF ART that will brighten my day and bring a smile to my face."
Well, friend, I did not forget about you. That's precisely why I made this abstract landscape painting available as a small art print. For folks like you, who appreciate the little things in life, like a smattering of small artwork here, there and everywhere in between. I've got you, friend.
Oh, wait. You're telling me YOU DON'T LIKE BEING SQUISHED INTO ARBITRARY BOXES THAT HAVE NO BASIS IN REALITY!?!? (Ohmygosh me too!)
I bet you'd rather have a CUSTOM SIZE made just for you. Go ahead and pop into my inbox and let's see if we can make magic together. Okay? Okay.